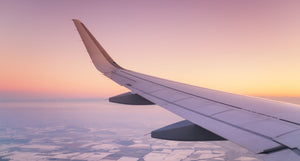 Aircraft Security is here to meet your needs wherever and whenever you have them. Our location in Dallas, Texas makes us central to all points in the United States and since Dallas is a global hub we can access linehaul to all parts of the world.
You can reach us between 9:00am and 5:00pm Central U.S. Time by:
Phone: (214) 956-9563 (add +1 if calling internationally)
Email: sales@aircraftsecurity.com
Click here to open a service ticket.
Yes, most of the original locks installed on aircraft originally had 2 flats. Our locks all have 1 flat and require you to use an aluminum file to round out one of the flats one you have orientated the lock how you want.
Please follow the installation instructions provided in your shipment. If they are missing, please create a service ticket here.
This is normal. The length of the lock can differ based on the offset of the cam. If you believe you have the wrong parts please click here to create a ticket and send pictures of the original lock, new lock, and the panel/door the lock goes into.
A Keycode is an alpha-numeric code that is unique to your aircraft. This code is used to decipher the bidding of your lock and allows us to make spare keys without the need of a sample key. 
We advise you not to share your keycode with others, but we will only ship keys to registered addresses for security purposes. 
Keycodes look like: 
7M_____
8M________
7MA___________
8MA___________
8R____________
8RA__________
123XH
XH123
SJ____________
Yes this is possible but there are some aircraft that are not in the correct keyway and require replacing the locks. Please create a ticket here and provide the following information:
Current Keycode:
Tail Numbers(s):
Current Aircraft Make(s):
Current Aircraft Model(s):
Aircraft Security Shipping

Aircraft Security Billing

Aircraft Security – Shop


Attn: Receiving




3570 N. Highway 67




Midlothian, TX 76065




(O) 214-956-9563





Aircraft Security – Office
5 Grantley Court
Dallas, TX 75230
(O) 214-956-9563
(F) 214-956-9960